Retired Army SGM, 6x Naked and Afraid, Dual Survival,
Ranked #1 Survival Expert by

Top Tens

Retired Army Combat Vet
6 time Naked and Afraid
Dual Survival
First Man Out
Mountain Masters
25+ TV/Film/Commercial Appearances
Extreme Survivalist
Adventurer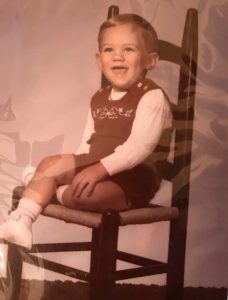 EJ grew up in Northern New Jersey just outside NYC in tough Italian neighborhoods. EJ learned many outdoor skills and love for the wilderness with his late kid brother Jeff when their Father took them camping, hiking, hunting, fishing, and trapping.
They furthered those skills by canoeing, rafting, rock climbing, and long extended hikes. EJ and his brother could often be found near the nearest set of woods or waterway they could find within the confines of the concrete jungle, honing their skills. EJ\'s brother was killed before his 22nd birthday. It greatly affected EJ.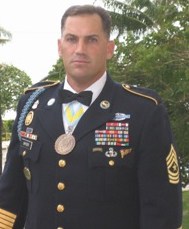 EJ SNYDER is a highly decorated Army Combat Veteran with 25 years of military service under his belt, serving Ranger positions in Infantry and Airborne units. He joined the armed forces at 19. He moved up the ranks quickly, seeing combat in the Gulf War in 1991 and a 15-month tour during Operation Iraqi Freedom 2 from 2004 to 2005. EJ earned two Bronze Star Medals, the Legion of Merit, the Order of St. Maurice (Centurion), and over 40 other Medals and decorations while serving the Nation.
When EJ was attending US Army Ranger School, he received his first formal Survival Training and fell in love with the concept right away, so he started a self-study on the skill. Once he was assigned as a Ranger Instructor, he attended US Army Survival School (SERE-C) and Tracking Course and became the Primary Survival and Tracking Instructor for the course.
During his time in the Army, EJ attended a vast number of schools, highly increasing his diverse set of skills, deployed on training and missions all over the world, and received many accolades throughout his career. He stepped up as a Ranger Instructor, Survival & Tracking Instructor, and Drill Sergeant; EJ was a renowned athlete and fighter during his time, earning the nickname "Skullcrusher" EJ retired at the Rank of Sergeant MajorE-9.
Upon retirement, EJ worked as a Government Contractor for 6 Years, teaching Survival Skills to future Green Berets and other Soldiers at the US Army SERE School. EJ says that whether in the wild or on the field of combat, he will always live by his motto: Tua Sponte Superstes, which means to "Survive By Your Own Will." EJ has been formally teaching survival skills to Soldiers and civilians ever since for well over 30 years.
A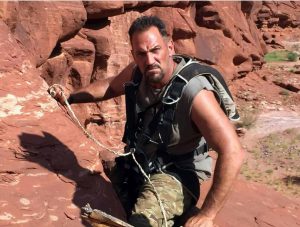 fter the Army, EJ was looking at retiring from the US Army and was not quite sure what he wanted to do after the Army, but decided to rekindle an old dream of moving into the entertainment world in some capacity. He decided to try his luck as a TV/Film Military Technical Adviser, as well as doing some Stunt Work and Acting on the side.
EJ found some success early on and was involved in many Main Stream Films, TV, Commercials, web series, and independent and student film projects. Most known for his role and stunt work as "Redfern," a Freighter Boat Mercenary of the Hit TV Series "LOST." Some of EJ\'s other known Projects are the History Channel's "Patton 360" and the Chiller Network's "Can You Survive a Horror Movie," amongst other TV & Film projects.
EJ soon found himself being recruited for several Top Reality Competition Shows, being a Finalist for "Survivor 21" and "Big Brother 14″. EJ's Real World Survival Skill Set and TV finally crossed paths as he was setting out on TNT\'s \"72 Hours: The Fijian Jungle (Episode 7)\". Discovery Channel came calling and initially tried EJ out for their Hit TV Series "Dual Survival" with four others; EJ was passed on but quickly found himself thrust out on the filming of the Pilot episode of "Naked and Afraid: Terror in Tanzania", a 21 Day Survival Challenger where a strange man and woman come together for 21 Days completely Naked with one item each and try to survive til extraction. EJ was the 1st Man to complete the Challenge. Seven months later, when three people quit, EJ was joined by Laura Zerra to complete the Challenge in "Naked and Afraid: Man Vs. Amazon," making EJ the 1st Man to complete the 21 Day Challenge twice. EJ was asked back for the 40 Day Challenge of 6 men and 6 Women in "Naked and Afraid XL" in the Colombian Badlands, making him the Only Man to complete the Challenge three times! EJ was recently joined by his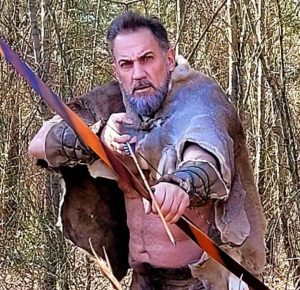 Naked and Afraid XL Partner Jeff Zausch as Co-Host for the 9th Season of "Dual Survival." They tested their skills and partnership in several of the harshest locations, environments, and situations, finding themselves in Brazil, South America, Utah High Desert, Louisiana Swamplands, a Cave in the former USSR State of Georgia, South Africa, and Botswana, as well as surviving the recent Turkish Coup while in the Istanbul Airport.
EJ was once again called upon in 2019 to take on another Naked and Afraid challenge, but this time Solo…in "Naked and Afraid ALONE: Lonely Like The Wolf, where he was placed in the Balkan Mountains of Bulgaria…all by himself, while on the other side of the mountain, unbeknownst to him, three others were also taking it on together, after 21 days when the Mountain Mist cleared, Stalked by Wolves, Frozen, and Half-starved, EJ reached the 5500-foot extraction site standing on Top of the Mountain…all by himself…thus being the ONLY one to make it out of the Balkan Mountains! The Beast of Bulgaria! EJ then took on the Atchafalaya Swamp Basin of Louisiana in Naked and Afraid Legends 60 Day Challenge. EJ halfway thru suffered a life-threatening injury by tearing his gentiles and having to receive stitches in the field with NO Pain Meds to numb it, and he stayed in and finished the Challenge! Solidifying the status of LEGEND! He was then asked to enter the Challenge again, returning to the Amazon to the same location he was at in 2013 after eight years, when several others were claimed once again by The Amazon Jungle. EJ went in to help the others out and did another 43 days! He now has a total of 203 Naked Survival Days to his credit, as ONLY The Godfather of Naked and Afraid could do!!! EJ is the Co-Host of a New Hit Series "Mountain Masters" on Inspire Network. He is also now working with Mr. Beast You Tube on Video content for the YouTube Channel!!!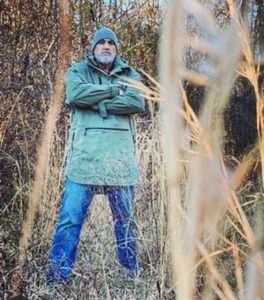 EJ is an Extreme Survivalist and Adventurer who employs a "Train as you Fight" approach to survival, and believes in pushing not only the limits of your environment but yourself as well. He is constantly pushing these limits and trying to continually break through the "Law of 3's of Survival". He has thrust himself into many extreme survival situations and environments to grow as a survivalist and pass these lesson onto others. EJ believes that his brand of survival can be dropped into any environment, with no notice and little supplies, making it out where no man should walk.
EJ prides himself on being one tough old SOB with the tenacity, fortitude, willpower, and determination to be dropped anywhere in the world with nothing and come out on top! EJ also believes that if he is with other people, that he can lead them there as well – unscathed! You can also hear EJ from miles away screaming to the heavens with his battle cries! EJ's quest and journey to where he now stands is a testament of struggle, perseverance, dedication, and hard work.